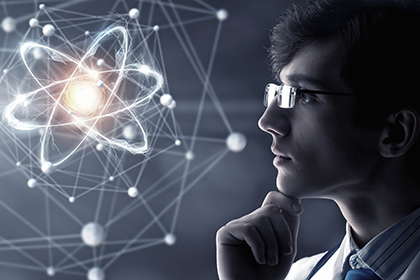 The Impact of University Course Cost Changes
Changes to the cost of some university courses could affect the study choices of students across Australia. STEM (Science Technology Engineering Mathematics) degrees will be cheaper in 2021, while the cost of humanities courses will rise sharply. Students are now considering the cost of their studies more than ever in the past. For some, the reduced cost will entice them to change their course preferences and career path, but some will stay with their passion.
Why Course Prices Have Changed
The Australian Government contributes part of the cost of a commonwealth-supported university place, and the student pays the rest. An undergraduate bachelors' degree costs between $15,000 and $33,000, depending on the course.
Under the Job-ready Graduates Package announced in mid 2020, the Federal Government increased or decreased its contribution on most university degrees. The contribution changes means students pay less or more than previous students, depending on the course they study. The change was to ensure universities produce graduates who will be in demand in the post-COVID-19 economy. The government believes STEM-related industries are where we'll need 2020 school leavers available for work in a few years' time.   
Listed as national priority areas, the student cost of university degrees in science, engineering, allied health, computing and teaching were reduced. Students who start studying for a mathematics or agriculture degree in 2021 are the big winners with a 61% decrease in course costs, education, nursing and clinical psychology are down 45% while health, engineering, architecture, IT and science degrees will fall by almost 24%.
The Government believes there will be reduced demand for employment in humanities and law in the future, so it increased the cost of these courses as a way of discouraging enrolments. Students who start studying humanities or a communications degree from 2021 will pay an increase of 113% compared to students who started their studies in 2020. Creative arts degrees will increase 66% while management and commerce, law and economics will increase 27%. Increases are subject-based so students can lower the cost by selecting STEM-related electives.  
Should Cost Really Influence your Study Decision?
Choosing which university course to study is a big decision. Selecting a course based just on cost could see you drop out after a year or two or, worse still, finish the degree and not want to work in the field. Most students defer the cost of their fee contribution until their income hits the government determined threshold. Whether or not you complete the degree, the student loan needs to be repaid.  
But if you choose to study in a field you're passionate about or it holds purpose are you more likely to graduate, secure employment and enjoy working in the field. The extra you paid in course fees could be well worth it if you finish and use the degree to gain your first full-time job than one that cost less and is less rewarding.   
What if You're Not Sure What to Study?
Many high school students complete Year 12 unsure which field they want to do further studies in or work. The lack of overseas travel options means fewer high school students are having a gap year  so more students are taking up university studies. But making a poor choice of undergraduate degree can cause thousands of dollars in debt and years of wasted study.
Do you take the economically safe choice a cheaper STEM degree or choose to do a broad humanities subject that gives you a range of transferable skills you can offer an employer? Without the degree, you wouldn't have the same level of skills in teamwork, communication, multitasking, critical thinking or creativity.
Narrowing the Field of Interests
With the decrease in fees, many students and their parents are keen to look into STEM options a little closer and narrow down potential courses. But with so many on offer, it can be difficult for students to match the degree with their individual preferences and interests.
Career Planning Software, Career Voyage, is designed for career seekers over the age of 15 to find the industries that match their interests and skills. It then takes them to the next stage of their career journey by generating occupational interest profiles and 20 career suggestions ranked in order of suitability. Students use their personalised information to concentrate their research efforts on courses and jobs that they're most suited.
Even those students who have a good idea of what they want to study or work, Career Voyage can help reinforce their choice and provide a list of similar industries they may not have considered.
If you would like to know more about Career Voyage, call (08) 9440 5333 or contact us online.