What's in a DISLIKE?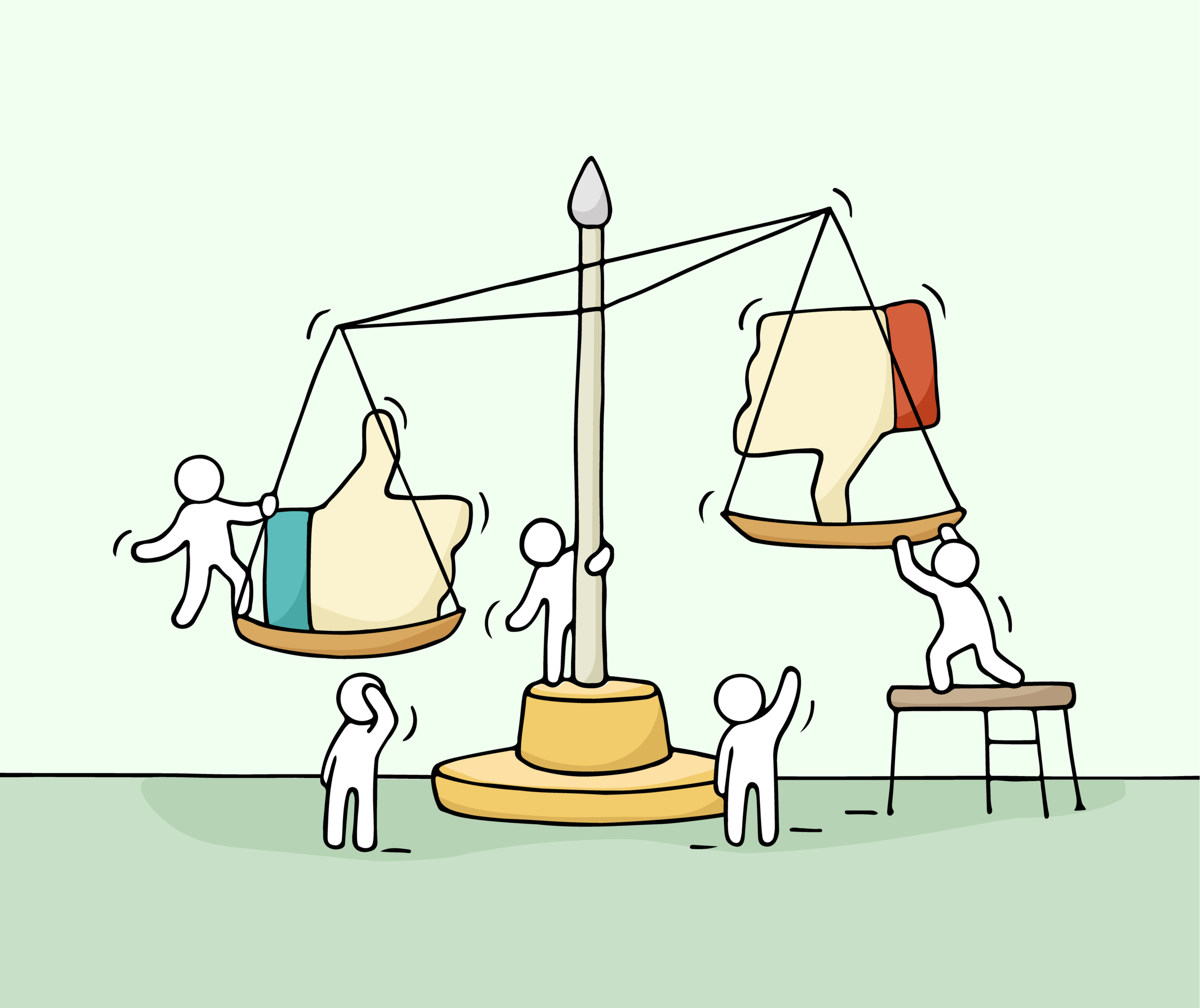 When we ask career seekers about their LIKES and DISLIKES, sometimes individuals give lots of DISLIKES. Of course most people have a few dislikes, but planning a career on overwhelming DISLIKES is not ideal.
In Career Voyage, when a DISLIKE response style is detected then the underlying algorithm sends a message to the Adviser (only) with some suggestions about how to handle the situation.
In 2016 we introduced pop-ups for users at screens 4/20, and 9/20 when responses reached 66% or more DISLIKEs. The pop-ups convey a gentle nudge to end users and gives three options, as follows: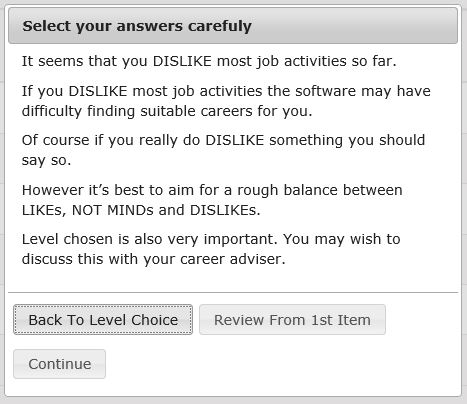 We have now analysed results for a sample of 17,405 user records from year 2015 before the pop-ups were introduced, and compared them with a sample of 17,749 from 2016 after introduction of pop-ups.
The results are clear and helpful. The introduction of the pop-ups resulted in a 12% reduction in the incidence of DISLIKE response styles.